Stormont Vail Foundation Receives Donation from Security Benefit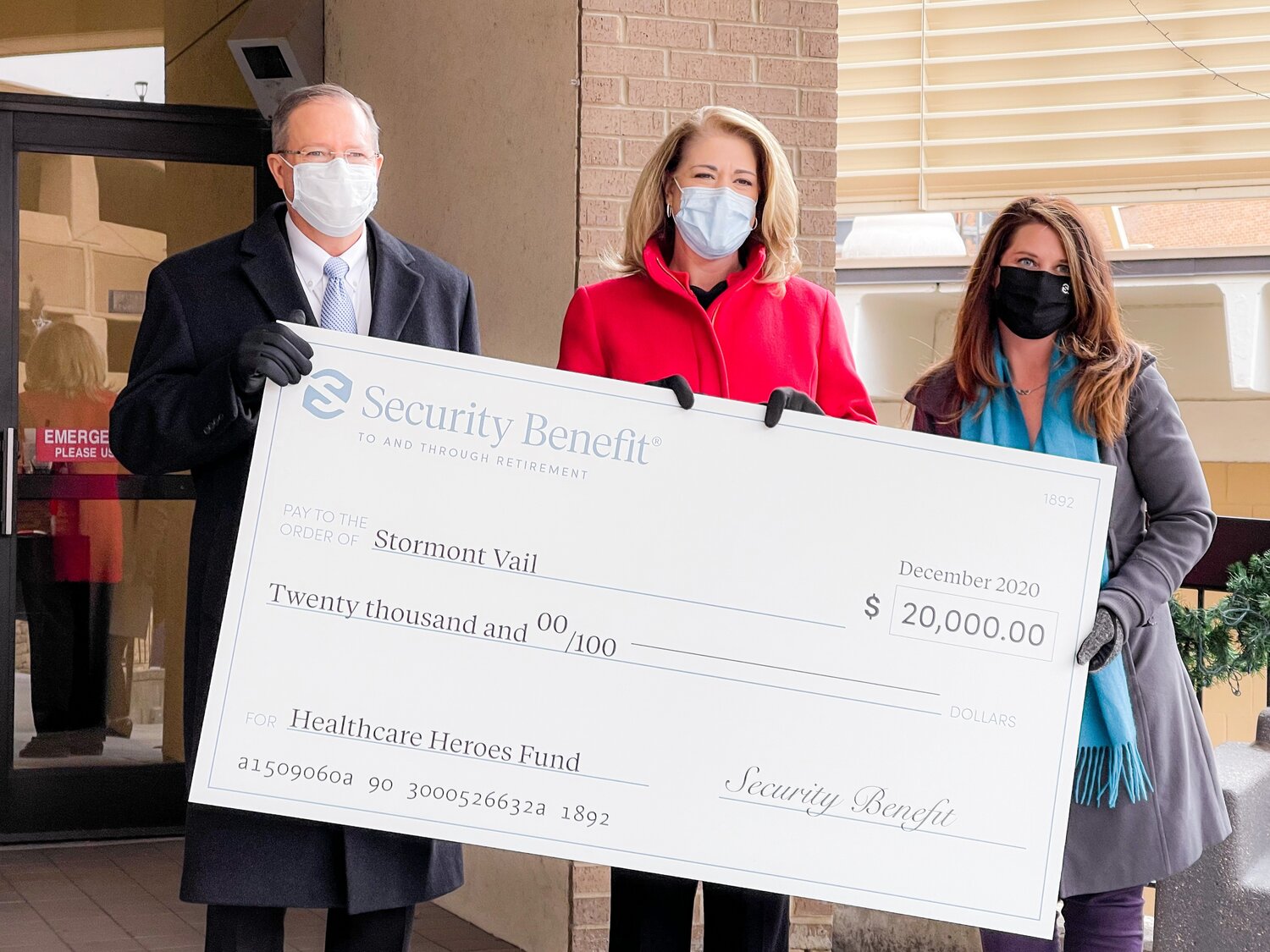 TOPEKA, Kan. – Today, Stormont Vail Foundation received a $20,000 donation from the Security Benefit Charitable Trust, a committee representing the employees of Security Benefit and SE2. This donation will support the Health Care Heroes Fund, which provides up to $750 in emergency assistance for employees with immediate financial needs for utility, rent, child care, transportation and other assistance.
"We are so grateful for Security Benefit's gift to Stormont Vail Foundation's Health Care Heroes Fund," said Amy Burns, president and executive director, Stormont Vail Foundation. "It means so much to our team members that the community appreciates their work and is willing to help them through the hardships they face due to working during the pandemic."
This donation was a part of a series of donations made by The Charitable Trust to alleviate financial stressors for 11 Topeka-area nonprofit organizations and their recipients especially hard hit by the pandemic. The human services organizations selected for the holiday cash gifts are dedicated to helping individuals struggling with issues that include food insecurity, poverty and mental health conditions, all of which have been exacerbated by COVID-19. Put together, the donations total $74,800.
"Our company was founded on the belief that everyone deserves financial security and that people in communities take care of one another," said Mike Kiley, chief executive officer of Security Benefit. "Through our Charitable Trust, we continue our founders' philanthropic legacy by supporting and celebrating causes that build individuals up."