This is the City With the Most Property Crime in Kansas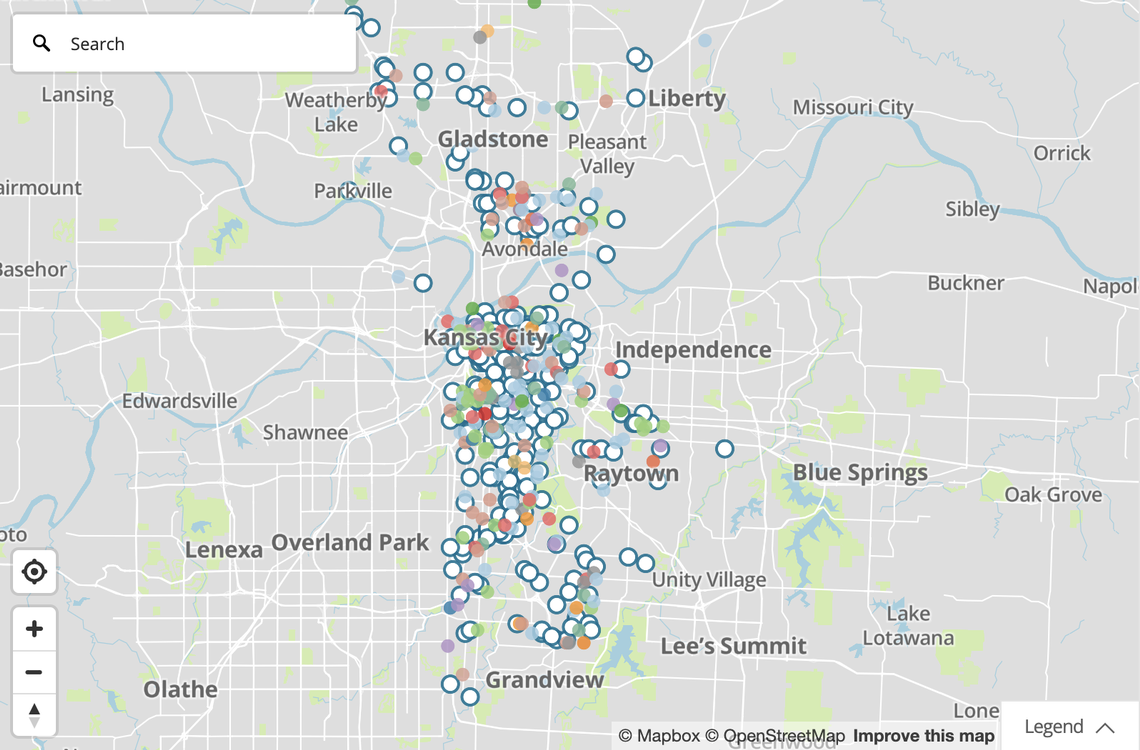 Kansas – Property crime is a category of non-violent offenses comprising three subcategories: burglary, larceny theft, and motor vehicle theft. According to the FBI, a total of 6.9 million property crimes were committed in the United States in 2019. The total value of goods stolen — ranging from clothing and jewelry to firearms and motor vehicles — is estimated $14.3 billion.
Adjusting for population, there were a total of 2,110 property crimes for every 100,000 people in the United States in 2019. Of course, crime is a highly local phenomenon, and as a result, property crime rates vary substantially from state to state and city to city.
The property crime rate of 5,322 incidents per 100,000 people in Wichita is the highest of any city in Kansas and more than three times the state property crime rate of 1,585 incidents per 100,000 people.
Other, more serious, crimes like robbery and homicide are also more concentrated in Wichita than they are across the state as a whole. With a violent crime rate of 1,141 incidents per 100,000 people, Wichita is also by far the most dangerous city in the state. For context, there were 411 violent crimes for every 100,000 people in Kansas in 2019.
To determine the cities with the most property crime in every state, 24/7 Wall St. reviewed property crime data from the FBI's 2019 Uniform Crime Report. We ranked cities based on the number of property crimes reported per 100,000 residents. We considered all cities, towns, villages, and Census designated places home to at least 20,000 people in our analysis. Alabama and Hawaii did not have sufficient crime data at the city level and were excluded from our analysis. Data on poverty rate came from the U.S. Census Bureau's American Community Survey and are five-year averages for 2019.
State City with most property crime State prop. crimes per 100k people City prop. crimes per 100k people
Alaska Fairbanks 2,079 4,296
Arizona Kingman 1,336 4,386
Arkansas Hot Springs 2,682 7,176
California Oakland 1,847 6,421
Colorado Englewood 2,911 5,225
Connecticut New Haven 2,858 3,799
Delaware Dover 2,639 5,362
Florida Miami Beach 2,193 7,568
Georgia Douglasville 2,056 5,816
Idaho Lewiston 1,209 2,900
Illinois Lansing 3,162 5,423
Indiana Clarksville 1,535 5,839
Iowa Council Bluffs 2,039 5,845
Kansas Wichita 1,585 5,322
Kentucky Paducah 1,643 5,255
Louisiana Alexandria 1,583 8,964
Maine Bangor 1,180 3,665
Maryland
2,252 4,311
Massachusetts Holyoke 2,674 3,718
Michigan Kalamazoo 2,845 4,657
Minnesota Roseville 2,591 5,888
Mississippi Biloxi 1,571 5,766
Missouri Springfield 1,403 7,793
Montana Great Falls 2,322 5,807
Nebraska Omaha 2,315 3,644
Nevada Las Vegas 2,731 2,772
New Hampshire Rochester 1,427 3,096
New Jersey Atlantic City 2,441 4,623
New Mexico Gallup 2,391 6,369
New York Binghamton 1,971 4,288
North Carolina Asheville 1,977 6,325
North Dakota Fargo 1,246 3,122
Ohio Chillicothe 2,940 7,268
Oklahoma Tulsa 2,169 5,311
Oregon Roseburg 1,897 5,736
Pennsylvania Pottstown 3,113 3,105
Rhode Island Providence 1,734 3,011
South Carolina Myrtle Beach 1,771 11,234
South Dakota Rapid City 1,373 3,214
Memphis 2,653 6,128
Texas Harlingen 2,357 4,814
Utah South Salt Lake 1,220 7,285
Vermont Burlington 2,841 2,584
Virginia Portsmouth 2,376 5,861
Washington Tukwila 2,146 16,390
West Virginia Huntington 1,471 3,923
Wisconsin Superior 1,950 4,240
Wyoming Cheyenne 2,376 3,099