Weary Kansas football fans 'deserve a winner,' says new coach Lance Leipold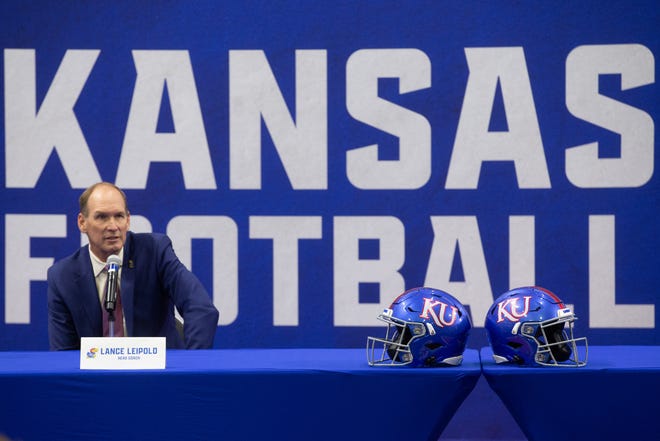 LAWRENCE, Kan. — Lance Leipold's ability to put names with faces has no doubt been put to the test in his first week at Kansas, with the Jayhawks' new head coach meeting individually with upwards of 25 players daily.
Those one-on-ones have focused "very little" on football, explained Leipold, who added he's been more interested in simply learning about the individual under the helmet. Should that subject come up, however, Leipold won't shy away from explaining to any inquisitive player why he believes he can succeed where his four predecessors failed.
The proof, he indicated, is in the pudding.
"We've proven it can be done, and it will be done," said Leipold, speaking in his first "Hawk Talk" radio show appearance. "And we will win. We will."
Leipold, who turned 57 on Thursday, cut his teeth as a head coach at Division III powerhouse Wisconsin-Whitewater, where he amassed a 109-6 record with six national championships in an eight-year stint at his alma mater. Perhaps more relevant to his newest gig, though, is what Leipold referenced in that aforementioned quote — Leipold spent the last six seasons at Buffalo, lifting the lowly Bulls from the Mid-American Conference cellar to a 24-10 record with three consecutive bowl game appearances across his final three campaigns.