2 rescued with aerial ladder from deck of Kan. apartment fire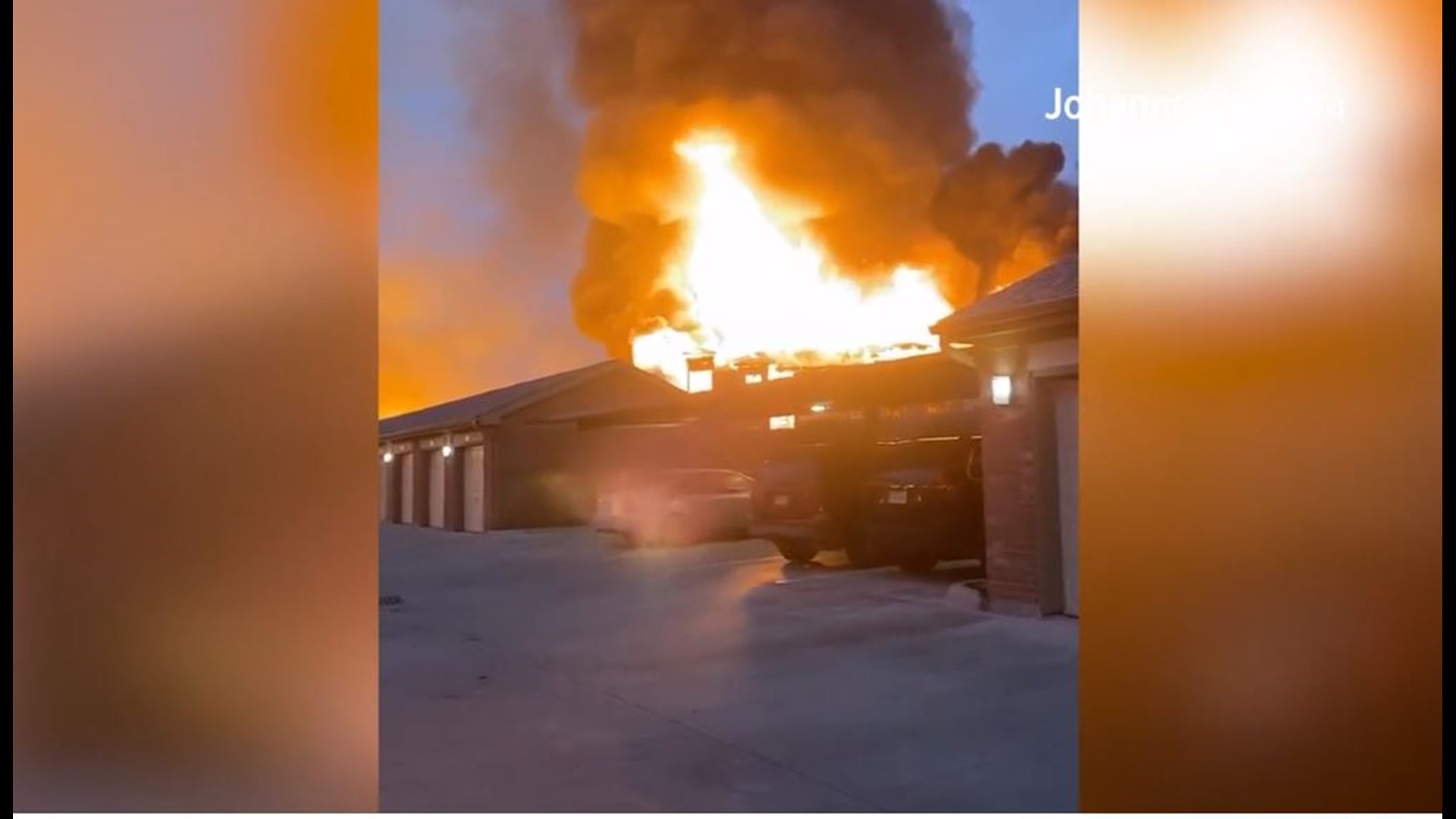 TOPEKA, Kan.—Law enforcement authorities are investigating three intentionally set fires at an apartment complex in Topeka.
Just after 5p.m. Monday, fire crews responded to a fire at the Whispering Pines apartment building at 5801 SW Candletree Drive in Topeka, according to Fire Marshal Todd Harrison.
Upon arrival, fire crews found nothing showing from the three story multi-family apartment building. After further investigation, firefighters found light smoke inside the structure and began an offensive fire attack, keeping it confined to the structure of fire origin.
While still on scene, fire crews were notified of an additional fire in a separate apartment building at 5810 SW Candletree Drive.
As fire crews began an offensive attack on the 2nd fire, yet another fire was reported in another apartment building at 5811 SW Candletree.
Fire crews used an aerial ladder to rescue two occupants from a 2nd story deck at the 5811 building. All occupants from the other units were able to self-evacuate and there were no injuries.
A preliminary investigation indicates the cause of the fires as Incendiary, intentionally set. The estimated dollar loss – $21,200.00; all of which is associated with structural loss and $200.00 associated with contents loss, according to Harrison.  Working smoke detectors were located within the structures of fire origin.