Bill Self Reveals If He Ever Considered Stepping Down At Kansas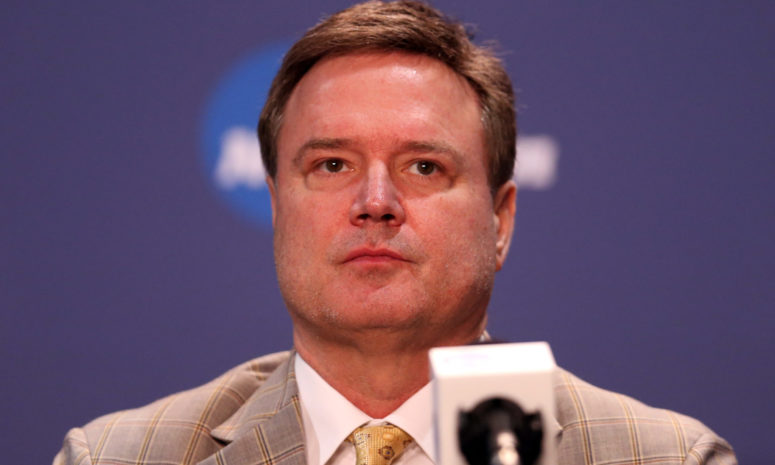 Kansas – The neverending NCAA investigation into Kansas basketball, which has been going on for upwards of three years, still hasn't wrapped up. Bill Self's program was hit with five Level I rules violations, the most serious that can be handed down by the NCAA, along with other more minor violations.
The longtime Jayhawks coach seems pretty over talking about it. Self appeared on ESPN's "Courtside with Dakich and Greenberg" podcast, and Dan Dakich asked him if he considered stepping down at any point, amid the investigation. His answer: a clear no.
"Hell no," Self told Dakich. "That's exactly—and I say this with all seriousness–the image and portrayal that's been presented to people. I'm saying we haven't done anything wrong. Why would I run from this? I mean, I'm not running from this at all.
"My resolve is as strong now as it ever has been. And I'm as excited about the future as I ever have been, we just have to get through this…. What you asked me was something another school could put in people's minds," Self continued. "Not even a thought process. Not one time. And I will not believe that or think that ever."