Hayden Diestelkamp leads the Blue Jays at the JCHS Invitational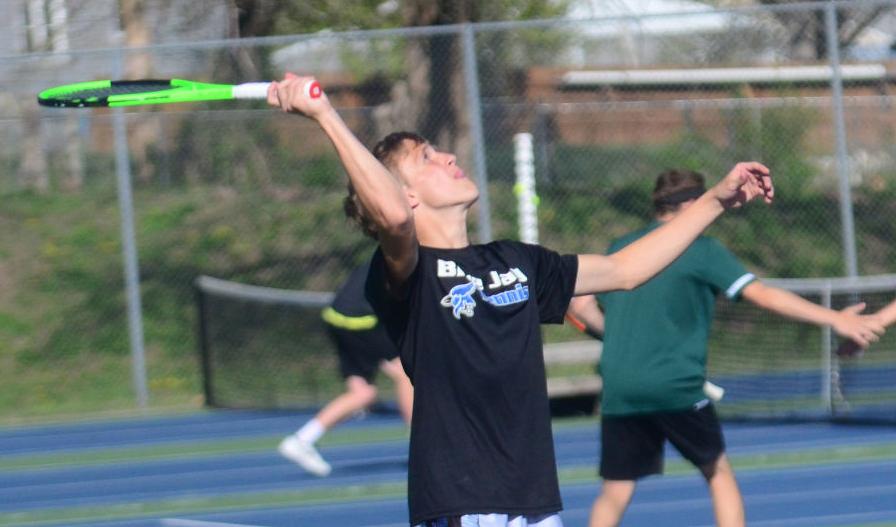 TOPEKA, Kan. – Hayden Diestelkamp of Junction City High School finished second in the top singles bracket at the JCHS Invitational Saturday with a record of 4-1.  The tournament was a round robin that featured teams from Lawrence Free State, Salina South, Abilene, Manhattan and Topeka High.
Thomas Norris went 2-3 on the day in the second singles flight.

Participating in doubles for the Blue Jays, were Nate Green and Alex Matthews in the top flight and Nick Beier and Alan Leis in number two doubles.

The Blue Jay tennis team travels to Topeka for the Topeka High Tennis Invitational on Monday.  Matches will be held at the Kossover Tennis Center and begin at 9 am.