JCHS tennis opens season at Washburn Rural Invitational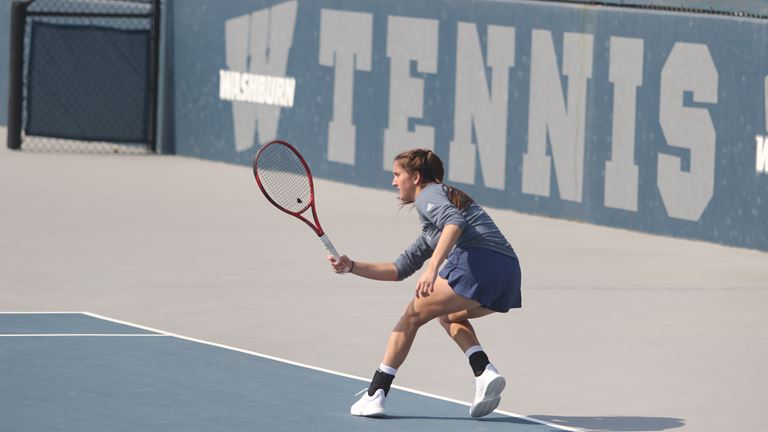 TOPEKA, Kan. – Junction City tennis opened their season winning one out of three duals they competed in at the Washburn Rural duals in Topeka on Saturday.
The Blue Jays faced Topeka High, Topeka-Hayden and Washburn Rural and came away winners versus the Trojans before falling to Hayden and the host Junior Blues.
Junction City dropped their number one doubles match versus Topeka before the number 2 doubles team of Hayden Diestelkamp and Alex Matthews and the number 3 doubles team of Nick Beier and Alan Leis rebounded to give the Blue Jays a 2-1 lead heading into the singles matches.
In singles play, number one singles player Diestelkamp, number three Nate Green and number four Alex Matthews all came away with wins to clinch the 5-4 victory.
Mathews came back in the next dual and earned Junction City's only win versus Topeka-Hayden in the number four singles match. The Blue Jays closed the day by getting swept by Washburn Rural.
Junction City will head back to Topeka for the "Too Big" Washburn Rural Invitational at Kossover Tennis Center. Matches will begin at 9 a.m.