Kan. legislative pay raises, KPERS contribution changes on the table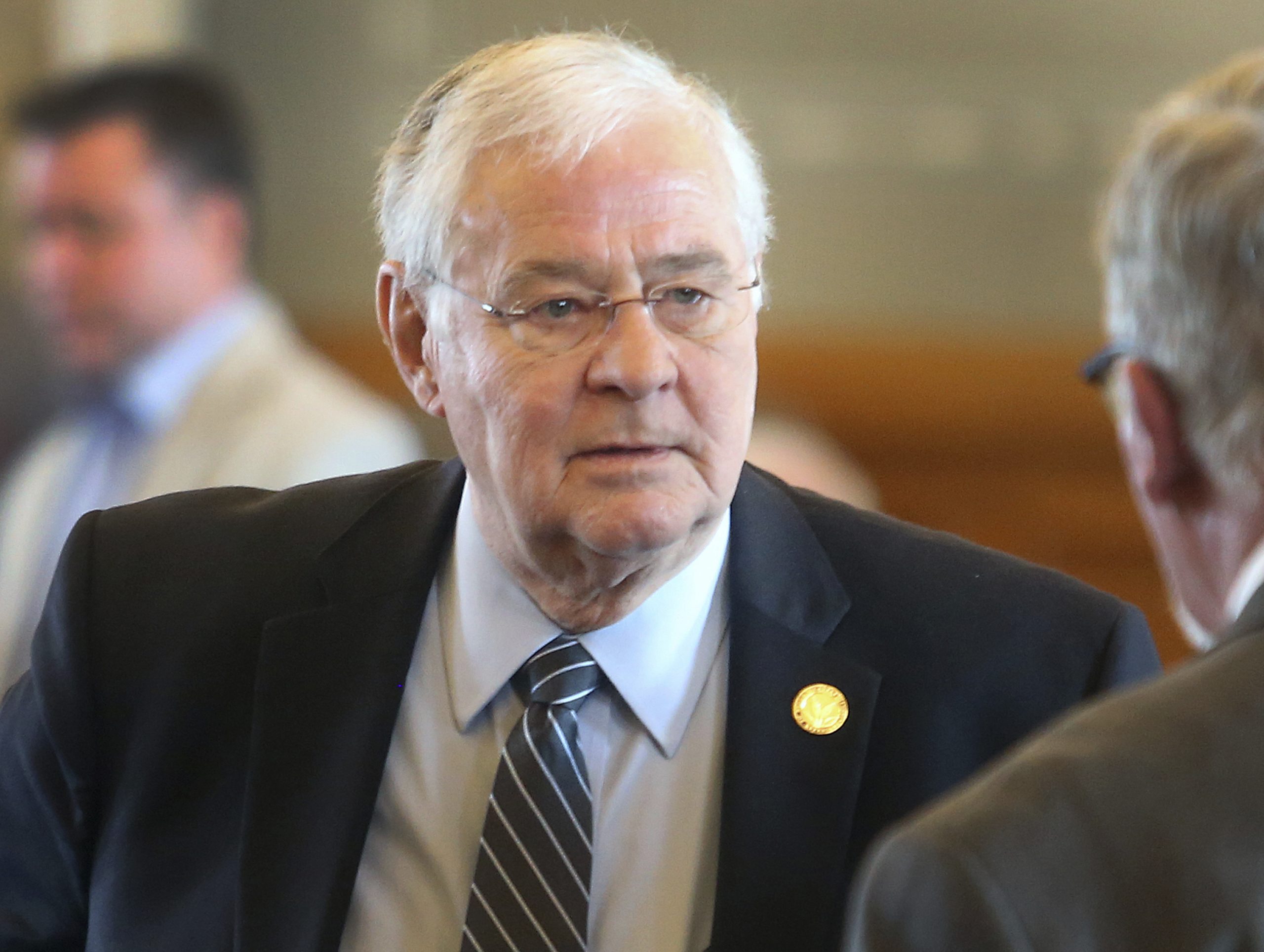 TOPEKA, Kan. — State Rep. Ron Highland, R-Wamego, has seen several younger legislators leave Kansas for better-paying pastures since he was elected to the Legislature.
Highland said a lack of competitive pay is sapping the state of talented lawmakers who simply cannot afford to serve in the Legislature. To compensate for the salaries, lawmakers are offered a pension plan in the Kansas Public Employees Retirement System.
While that might work for those legislators already retired with banked funds to rely on, this is not a realistic option for younger legislators trying to get ahead in life, Highland said.
His solution? A bill that ends legislator participation in KPERS and establishes an annual salary structure for them.
"I looked into it, and I thought, what if we changed it and took legislators clear out of KPERS," Highland said. "I also felt it was a bit of conflict of interest whenever a bill came before us to vote on because we are in KPERS."
House Bill 2043 isn't the only KPERS related bill Highland is championing. He has also filed a bill increasing the KPERS contribution rate for school district workers, one of the least funded parts of the state's retirement system.
The issue of legislator pay in Kansas is not a new one. According to a 2019 report from the Legislature's post-audit division, a typical Kansas legislator only makes about $21,900 during the legislative session.
That is considerably less than Oklahoma and Missouri, where legislators earn $35,000 a year, plus living expenses. Highland's bill suggests a salary of $35,000 per year.
"If you want to invest your money that's on you. If you're going to use that money to live on that's your business," Highland said.
The legislator participation bill was referred to the House Committee on Appropriations.
Highland said he received positive feedback from legislators on both sides of the aisle, but some legislators are concerned about public perception.
"We don't get into public service for the money. You have to work other hours to pay the bills when you're not in session," said Rep. Ken Rahjes, an Agra Republican. "It's definitely worth a conversation, but it's very difficult in public service to vote yourself a raise."
If passed, the legislation would have little effect on the total funded rate of the retirement fund system, said Alan Conroy, executive director of KPERS.
In 1993, lawmakers put in place a 40-year payment plan to pay off decades of debt to KPERS. As of 2019, the unfunded actuarial liability sits at about $9 billion. That equates to a 70% funded ratio, still below the goal of 80%.