Kansas basketball: Marcus Garrett's injury and possible return against the Sooners this Saturday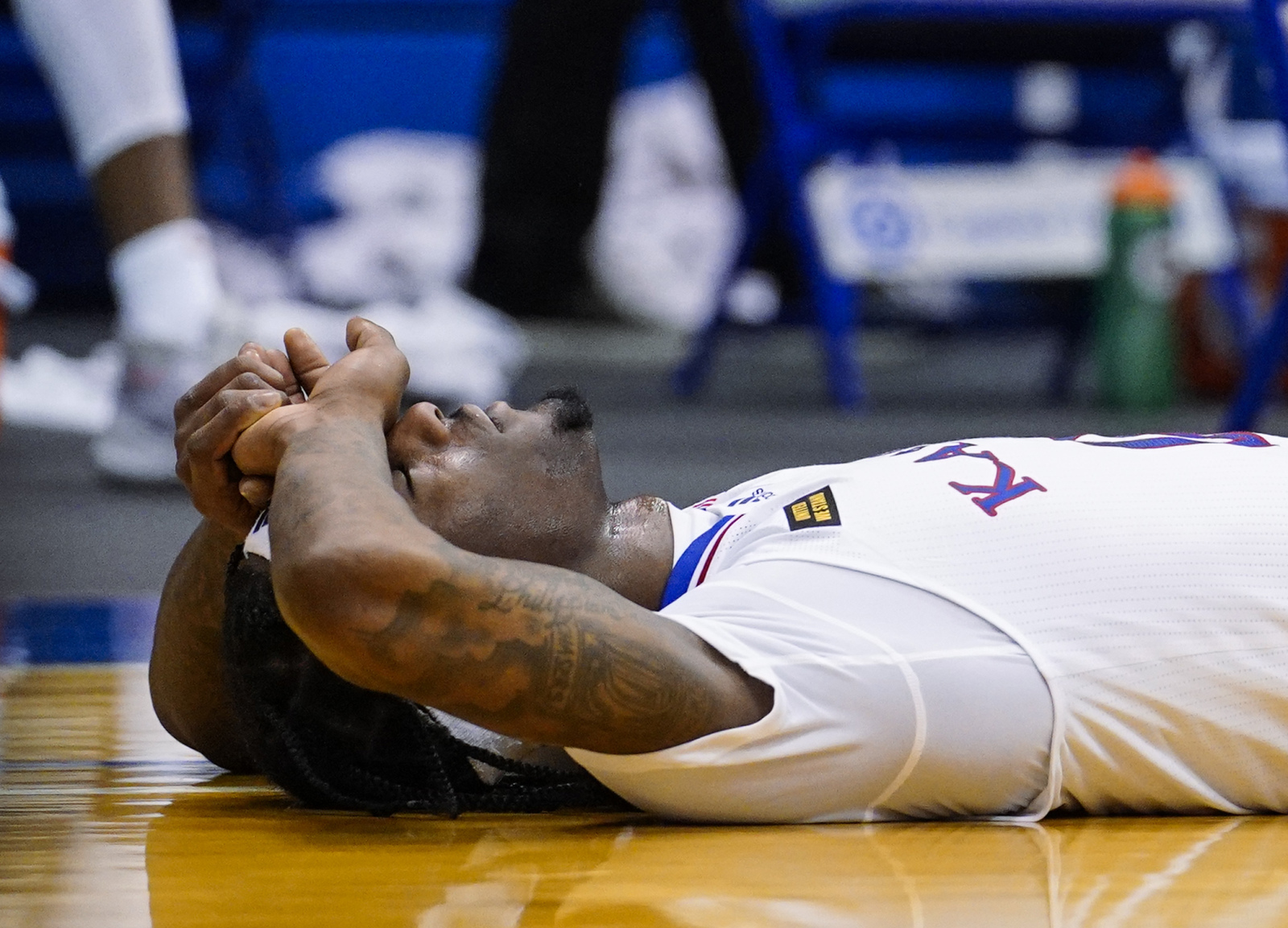 Kansas – Upperclassman leader, Marcus Garrett, did not take the floor in Tuesday's contest against the Horned Frogs following his head injury. His absence from the lineup will hopefully be brief, assuming he'll be clear to play by the weekend.
Having Garrett on the floor for Kansas is surely on head coach Bill Self's mind, as the senior is an integral part of this starting five. He has averaged just over 9 points a game but perhaps moves the ball better than anyone else on this roster.
Garrett being available to play as a talented weapon and a gifted mentor will help continue bringing up some of our younger talent. Sophomore guard Jalen Wilson has blended very well with this offense and surely Marcus Garrett has been a vital part of his development.
Marcus was in good spirits during the road trip at TCU and had quite a bit of excitement for a young Dajuan Harris Jr. to step up and fill in his role on the starting five. Garrett took to Twitter to express his approval of Harris' performance against the Horned Frogs.
It will only be a matter of time until we hear a word about whether or not Garrett will be finding his spot back on the roster this Saturday. Head coach Bill Self has expressed that the senior's recovery was moving at a steady pace, per an update released this past Monday.
Let's hope to see Garrett back in uniform this weekend and perhaps see some more energy from the senior against the Sooners. His progression the rest of the season will be interesting to watch, considering he will be looked upon as a substantial leader come March