Kansas City-area couples embrace smaller, intimate wedding ceremonies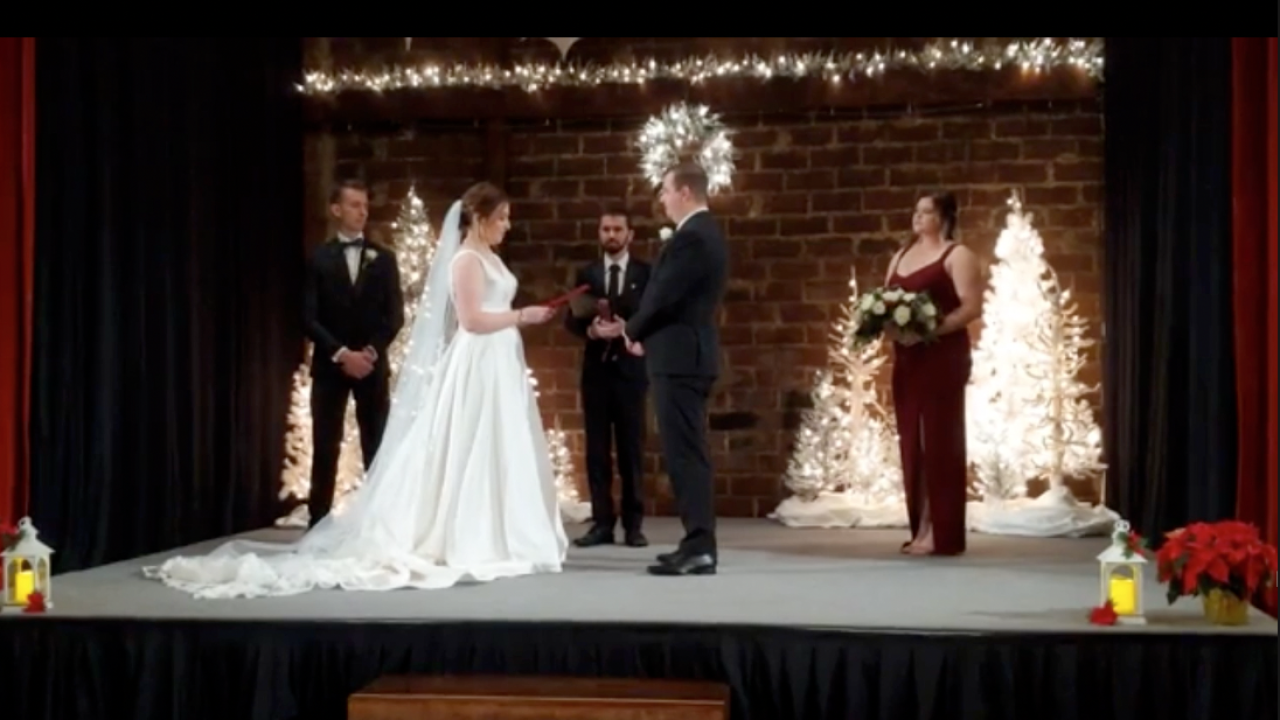 Kansas – Smaller wedding ceremonies are becoming more common due to COVID-19 gathering restrictions, but Kansas City-area couples continue to make the most of the situation and find ways to enjoy their big day.
Zoe Royer and Justin Baas originally planned to have a large wedding with 160 people in December 2020, but the couple soon realized that dream wedding wouldn't be possible with gathering limits.
"There was a little bit of crying and some acceptance that I had to go through," Royer said.
Instead, Royer and Baas decided to have a small ceremony with 10 of their close friends and family members.
"It was perfect," Royer said. "I wouldn't have changed a single thing."
She said the small, intimate ceremony was a reminder about the point of a wedding.
"It's that you're getting married, you're joining the person you love and planning on spending the rest of your life with them," Royer said.
The couple plans to have a large vow renewal celebration on their first anniversary and hopes we'll have turned a corner with the pandemic, allowing of their friends and family to be able to attend.
Wedding vendors also have been forced to adapt to smaller weddings.
Photographer Michelle Frink, who owns Michelle Frink Photography, said the last year has been difficult for business.
"It's been a roller-coaster for everybody, and we're definitely feeling it, that's for sure," she said.
Frink said she's made changes to adapt her business to the pandemic, such as lowering her prices in recognition that it's a tough time financially for many families.
She said 2021 will be important to get her business back to a good spot. However, Frink's job is about much more than just a paycheck.
"Ultimately, my goal is to have a client who is happy with their pictures and they'll have these memories that they'll cherish forever," she said.