Kansas City Man Arrested In Killing Of Three-Year-Old Boy In His Car Seat in 2017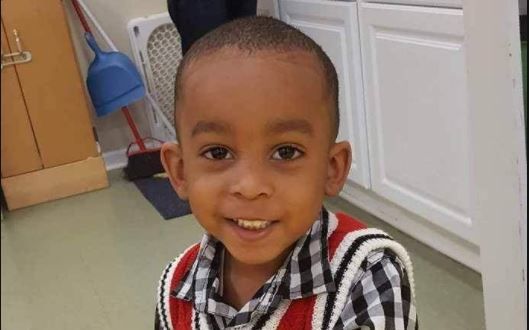 Kansas – Witness reports, shell casings and a Styrofoam cup were credited with leading to the arrest of a Kansas City man charged in the killing of a three-year-old boy who was shot in his car seat nearly four years ago.
During a virtual press conference more focused on the victim than the alleged shooter, Jackson County Prosecutor Jean Peters Baker said three-year-old Marcus Haislip III loved Paw Patrol, Spiderman and Oreo cookies in chocolate milk. He wanted to be a football player when he grew up, she said.
"He was as innocent as they come," Baker said.
The man accused of the murder is Derrick D. Wren, 28, who was already in federal custody on a gun charge. Now, he's charged with second-degree murder and unlawful use of a weapon.
Marcus was killed in May 2017 in the area of 54th Street and Brookline Ave. while buckled into his car seat. Two other people in the car were also injured, but they drove to Research Medical Center, where Marcus was pronounced dead.
At the time, witnesses told police they saw a man who looked like Wren, wearing a red hoodie, fire a weapon from a porch on Park Avenue where shell casings and a Styrfoam cup were later found by police.
Two years later the Missouri Highway Patrol notified Kansas City Police detectives that DNA from the Styrofoam cup matched Wren, according to a prosecutors' press release. Then prosecutors said in the fall of 2020, new witnesses told police that Wren confessed to killing Marcus, using a 7.62 mm pistol with a 30-to-50-round clip.
Baker read a statement from Marcus' mother, who didn't want to be identified, describing her third child as "such a sweetheart."
"There were times when I felt I wouldn't see any progress, so for even making it here, I am grateful," Baker said, reading from the mother's statement. "The impact it has left on this family, it is still hard to cope."