Need A Shot? Sedgwick County Offering Community COVID-19 Vaccine Clinics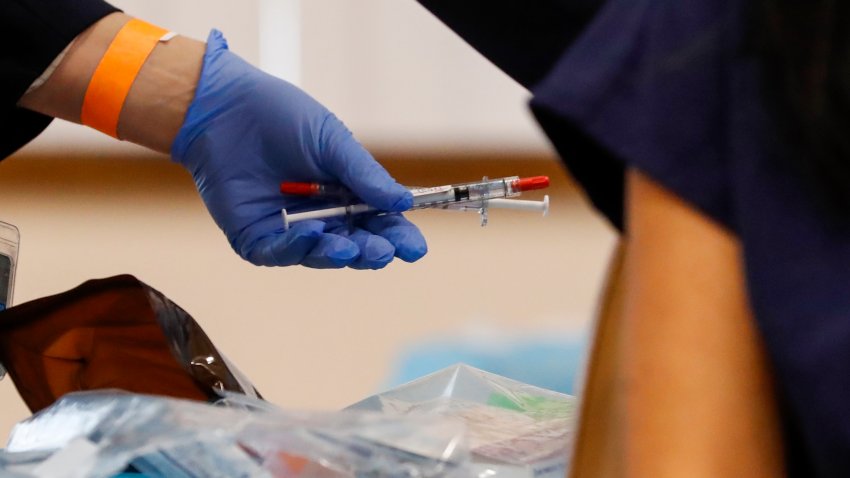 TOPEKA, Kan. – The Sedgwick County Health Department is offering more opportunities to get the COVID-19 vaccination in the next few weeks.
The department is working with community partners to offer clinics at Wichita churches and a rec center to make the vaccine available throughout the community.
Here's where to go:
Friday, April 9: Pathway Church, 18800 W. Kellogg Dr., Goddard from 10 a.m. to 3 p.m. Only 300 shots are available for walk-ins on a first-come, first serve basis.
Sunday, April 11: St. Mary's Baptist Church, 1648 E. 17th St. N. Wichita from 1 p.m. to 5 p.m. Call (316) 265-20441 for an appointment.
Sunday, April 18: Greater Pentecostal Church of God, 730 N Cleveland, Wichita from 11:30 a.m. to 3:30 p.m. Call (316) 262-7155 for an appointment.
Saturday, May 1: Evergreen Recreation Center, 2700 N Woodland, Wichita, from 11 a.m. to 4 p.m. Call (316) 303-8036 for an appointment.
All clinics will offer the Pfizer vaccine, which is approved for people 16 and older.
Sedgwick County's main vaccination site at the former library downtown remains open for appointments as well.
The county health department has given more than 153,000 vaccinations since late December.
Dozens of pharmacies, grocery stores and health clinics are also offering the COVID-19 vaccine. Find a list of providers here.
Sedgwick County is holding a public town hall Tuesday night to discuss the COVID-19 vaccine. The free event will be at Wichita North High School beginning at 6 p.m.
County Commissioner Lacey Cruse says medical professionals and community leaders will lead the discussion.
"It's a place for folks to come and ask any question that they have to ensure that we debunk all those myths, and get everybody feeling good about the safety of the vaccine," Cruse said.