Pair of sweeps extends Spartans' winning streak to seven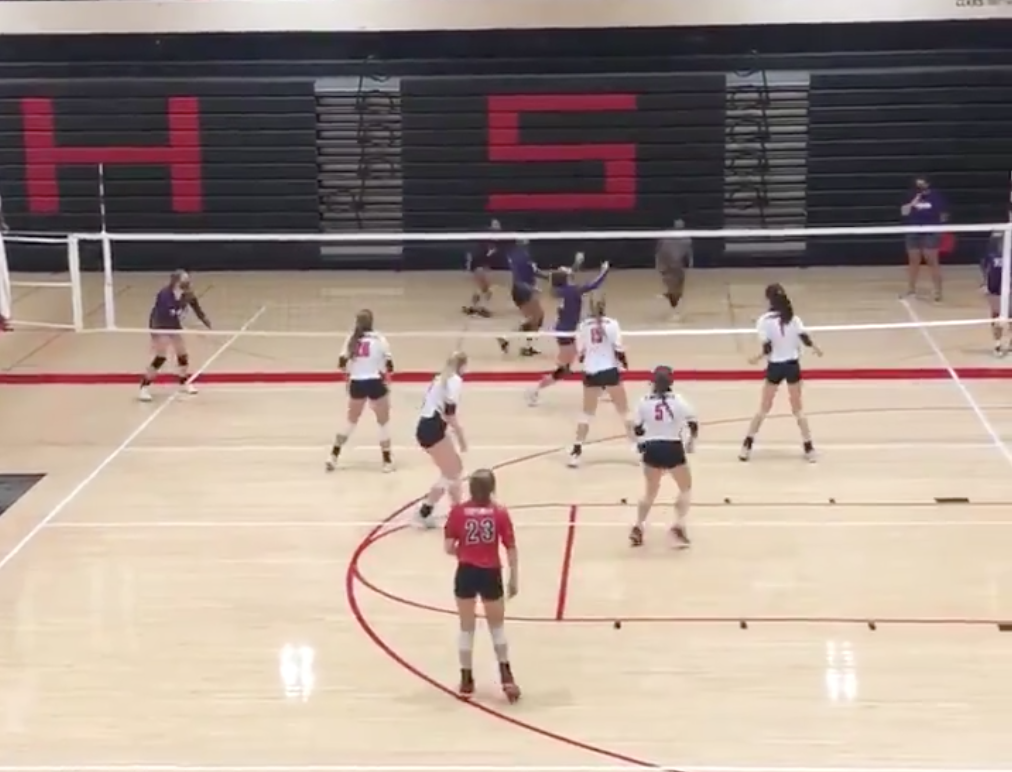 TOPEKA, Kan. – Emporia High School girls volleyball kept its winning ways Tuesday night, sweeping Topeka-West and Highland Park on the home court at EHS.
Returning home following five wins and a championship victory over the weekend at the Burlington Invitational, the Spartans carried the momentum with them into Tuesday's matches to improve to 16-6 on the season. With the pair of sweeps, EHS has now gone seven matches without dropping a single set.
In the night's opening match, the Spartans took on a familiar opponent in Topeka-West, and for the third time this season, EHS came out on top against the Chargers in a 2-0 (25-15, 25-16) victory.
Having already picked up wins over Topeka-West on Sept. 3 and Sept. 17, the Spartans went to work, relying on perennial contributors to vault themselves to the win. Senior Emily Christensen, who was instrumental in EHS' success at Burlington, and starred once again Tuesday night, providing nine kills and four digs. At center, junior Grace Xu continued in her calm, collected role in the middle, supporting the EHS attack with 20 assists across the two sets.
The performance was reminiscent of the dominance the Spartans offered against opponents such as Iola and Humboldt over the weekend, and offered further proof that EHS is hitting its stride late in the season.
It was more of the same in Match No. 2 against Highland Park as the Spartans held their opponents under 10 points in both sets of the 25-9, 25-9 victory. As it has in the past, EHS relied on its service game to dictate play, and senior Abbie Demler and junior Gracie Gilpin helped set the pace, each recording a team-high three aces. The comfortable margin also allowed the Spartans to turn to the bench, giving opportunities to several underclassmen. Sophomore Delaney Adams made the most of her opportunity and finished the match with a team-high five kills.
With the season entering the final stretch, EHS is playing its best volleyball of the season. Up next for the Spartans is a Thursday night trip to Ottawa where EHS will look to keep its winning streak alive.