Shawnee Co. K-12 staff to start receiving vaccine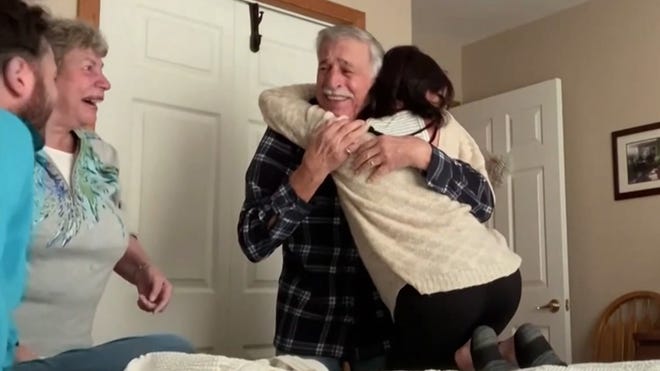 TOPEKA, Kan. – Shawnee County hopes to have all K-12 staff vaccinated by Spring Break.
During the Shawnee County Commission meeting, commissioners announced to start vaccinating all K-12 staff, including bus drivers and paraeducators, during Phase 2. We're told that Pre-K facilities attached or in a K-12 building will be included in this group.
"The University of Kansas Health System St. Francis Campus will be part of the coordinated effort to vaccinate educators and school staff as announced by the Shawnee County Health Department," said a spokesperson from St. Francis. "We are collaborating with Shawnee County Health and Stormont on these plans."
The health department says it's working with Stormont Vail, University of Kansas Health System Saint Francis, and Grace Med to finalize details. The vaccines will come from the county's weekly allotment of nearly 2,000 doses. County health officials say they realize demand, but say about 1,400 additional doses will be coming into the county through the federal pharmacy partnership.
They say the vaccinations will not take place the schools, and districts will communicate information to their staffs.
"I'd like to point out that is all staff. it's not just teachers," Dr. Erin Locke, Shawnee County Health Officer said. "It's going to be bus drivers and receptionists and administration–everyone from k-12 that would like to be vaccinated, and we will be using our vaccination collaboration partners for that."
Also today, 13 News learned that Shawnee County and WellHealth are working on a plan to keep their free testing sites open during inclement weather. Currently, they're outdoors–and closed all week due to the cold. With snow in the forecast, they're trying to identify several indoor places they can move to when the temperatures drop or snow or rain is in the forecast. They hope to finalize and announce the indoor locations very soon.
The new and less restrictive health order for Shawnee County will go into effect on Friday, Feb. 12, at 12:01 a.m. and will remain in effect until March 12, at 11:59 p.m. unless renewed, rescinded or superseded by another order.
SCHD said Dr. Erin Locke has adopted the following changes to local requirements:
Mass gathering limits for events have been increased to 300 people or 50% of the venues total capacity
Organizations planning events that are expected to be over 300 participants must submit a written plan for review by the COVID-19 Incident Response Team and the Shawnee County Health Officer. Plans are to be sent to [email protected]
Hours of operation for restaurants, bars and nightclubs are to increase to 12 a.m.
Consumption of food and beverages at counters is now permitted with appropriate social distancing and barriers between seats
Karaoke is permitted and included with other live performances that are allowed