Tip leads to arrests in $100K fire at Kansas mall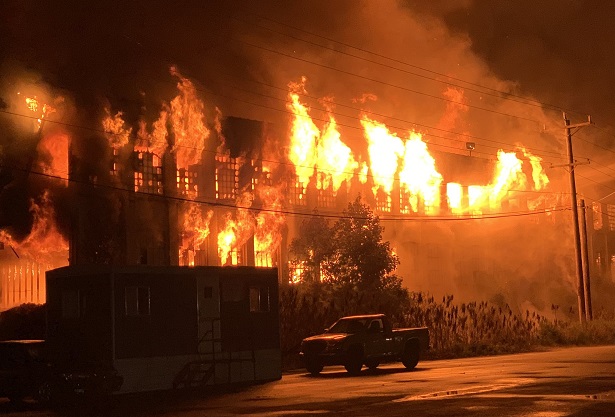 TOPEKA, Kan. — Authorities have made arrests for the fire Tuesday at the nearly abandoned shopping mall in south Topeka known as the White Lakes Mall, according to Fire Marshal Todd Harrison.
On Wednesday, Topeka Fire Department Investigators, following leads from a Crime Stoppers tip, arrested 18-year-old Joel A. Sink and two juveniles on requested charges of Arson, Criminal Damage to Property and Criminal Trespass.
Investigators have classified the fire as intentionally set, according to Harrison.
Just after 6:30a.m., crews responded in freezing rain to the fire and found smoke coming from the roof of the building, according to Fire Marshall Todd Harrison.
Due to the condemned status of the building, firefighters focused efforts on keeping the fire contained and from spreading to Mainline Printing, the one business that remains in the building.
A primary search of the structure revealed no occupants. Mainline printing, located in the building, sustained minimal damage, according to Harrison.
The Estimated dollar loss – $100,000.00; all of which is associated with structural loss. Working smoke detectors were not located within the structure of fire origin.